The Top 10 Most Anticipated Albums of 2019
By Trackwave · Published: 2 years ago ( 01:32:00 December 2, 2018 )
ALBUMS YOU HAVE TO HEAR IN 2019 FROM ADELE, MADONNA, SELENA GOMEZ, RIHANNA, COLDPLAY, AND MORE.
Here's the most amazing albums anticipated for next year from huge names like Adele, Madonna, Selena Gomez, Rihanna, Coldplay, and more. Needless to say, it's going to be a big year for music. Some other rumoured albums not listed are a Cardi B album and a Migos Culture III that if released will no doubt add to the oomph. So pick your favorites and keep watch.
10.

The Weeknd
On Tuesday November 6 during a concert The Weeknd officially announced a new album is coming soon called "Chapter 6". "Being in Toronto these past two days, I haven't been this inspired in years," He said "And I want you guys to be the first to know I'm working on my new album right now." according to
HotNewHipHop
9.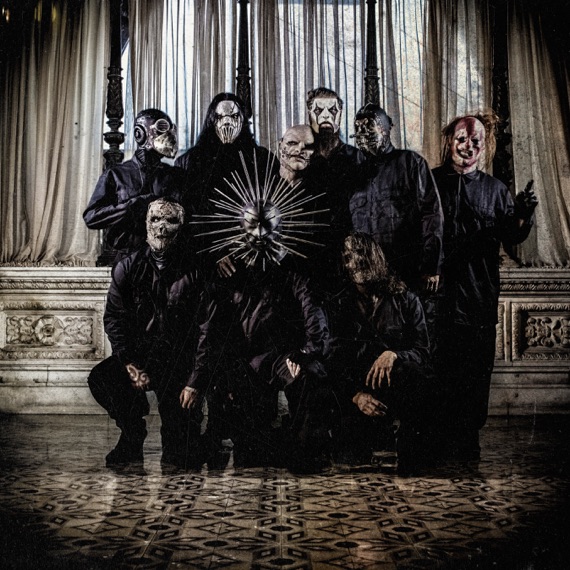 Slipknot
Slipknot's jumping into the studio in January 2019 to put out their sixth album for sometime in the middle of 2019 as reported by
Metal Hammer
.
8.

Lana Del Rey
Norman Fucking Rockwell the album is on the way most likely at the end of 2019. Apparantly she want's to put out a book of poetry she has written first. "Mariners Apartment Comple" and "Venice Bitch" have been released and are expected to feature with many other tracks teased. Expect some more track releases before the album comes out.
7.

Vampire Weekend
Their fourth album is coming in 2019 six years after their last album according to
GQ
with more to come at
GQ Live
. GQ subsequently removed all references to Vampire Weekend later on. Ezra Koenig reported that the album is done at Lollapalooza in Chicago in August 2018 and at another concert in September but it's been thought to be delayed due to his having a child with partner Rashida Jones. There's an album though and it will come out sooner or later.
6.

Pearl Jam
In 2018 they put out a new single "Can't Deny Me", toured, and have been back aggressively in the studio working on new music leading to speculation for a new album soon. Mike McCready, the Pearl Jam guitarist recently tweeted "Today will be a busy day! Who wants some new music?" so you can be sure of a release.
5.

Coldplay
It's been three years since the enormous "A Head Full of Dreams" album washed over the world and a year since their touring ending and now it's time to ask, what's next? Their friend and collaborator Mat Whitecross recently revealed to
NME
that next year the band will return to the studio to work on a "surprising" new album. They've apparantly for the first time taken a sabbatical for the year of 2018 which is why you haven't heard much from them which should make the next album interesting whether it get's finished for a release in 2019 or later.
4.

Rihanna
Although she's been pushing cosmetics hard lately she's been working on two albums according to her father Ronald Fenty and a report from
Metro
. One is a dance album and another is a pop album. One of the albums will be kept as a future release as Michael Jackson and Prince have done but it's almost guaranteed we'll see a new release in 2019. Unfortunately there's been a delay with the engineer working on the project due to be released next falling ill but he's expected back from the hospital to finish it up for a release.
3.

Selena Gomez
It's been 3 year's since 2015's "Revival" and fans are excitedly waiting for her next album.
Billboard
reports that in a live stream on her friends account on August 15 she dropped in to say "My album's coming out later." She then paused before adding, "I'm done with it." For some reason it's being held back from release but she has reassuringly appeared positive in the mean time so you can look forward to this one soon.
2.

Madonna
Working on some cosmetics she revealed her 14th album is on the way soon in an October 1 interview with
WWD
saying "I'm finishing my record, which I'm going to release next year," "Yep, in between rose mist spray and serums, I'm actually making music. Can't quit my day job."
1.

Adele
Yes, the artist with the 19th top selling album ever ('21') is coming back. She's fired up and on track to releasing a new record around Christmas 2019. Could it be a Christmas album? Or could it be her best one yet? We'll have to wait and see. Writing has begun, she's met with the bosses, and she's planned 2018 to write the record already finishing some of the songs according to a June 14 report from
The Sun
. Her last record '25' was released in 2015 which leaves a four year gap just as between records '21' and '25'. That means things are looking good if your a fan as there's not much waiting left. So get ready to hear some tracks from it in 2019 and for Adele to take over the radio again!
Photos courtesy of Apple Music